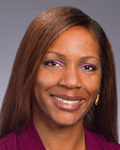 Cheryl Jefferson Cooke, CPA|CFF, CFE
President/Principal
Cheryl Jefferson Cooke is Principal of Cheryl Jefferson & Associates, LLC. She specializes in the areas of government contract accounting, forensic accounting, litigation support, financial statements, internal control, and small business advisory.
Cheryl has 20+ years of experience working with small businesses consisting of 1 to 150 employees with revenue upward of million. Her background ranges from public accounting to internal CFO functions. She has provided financial statement audits, compilations, and reviews; consulted with business owners for finance staff recruiting, budgets, projections, growth plans, staff training, and financial analysis. She has guided companies in all financial areas of government contract accounting including accounting system setup, continued compliance with the Federal Acquisition Regulations (FAR) and Defense Contract Audit Agency's (DCAA) requirements, Cost Accounting Standards (CAS), policies and procedures, incurred cost submission, claimed cost analysis and indirect cost rate agreements. She has assisted small businesses with services ranging from basic accounting needs to strategic finance and due diligence. Her skills allow her to communicate with all levels of an organization, thus making her a trusted advisor and sounding board for major business decisions including legal matters involving financial accounting, reporting, and compliance.
Regardless of the complexity of the engagement, she has been able to always convey information in meaningful terms and evaluate and offer recommendations to business stakeholders for future improvement.
Credentials:
Certified Public Accountant (CPA) – Maryland, District of Columbia, Florida
Certified in Financial Forensics (CFF)
Certified Fraud Examiner (CFE)
Affiliations:
American Institute of Certified Public Accountants (AICPA), 2007 to present
Association of Certified Fraud Examiners (ACFE), 2017 to present
Maryland Association of Certified Public Accountants (MACPA), 1997 to present
National Association of Women Business Owners (NAWBO), 2005 to 2011
Florida Institute of Certified Public Accountants (FICPA), 2016 to present
Positions:
Board of Directors (2009 – 2011) – Domestic Violence Center of Howard County
Treasurer (2006-2007) – National Association of Women Business Owners, Baltimore Chapter
Committee Member (2004-2006) – Maryland Association of CPA's, Technology Committee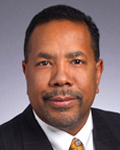 Ronald P. Cooke
Strategic Advisor
Ronald's expertise is in business development and human capital strategies.
Education:
Bachelor of Science in Business Administration 1983
Personal:
Growing up, Ronald always wanted to be an airplane pilot, a perfect career choice in his alternate universe where he is traveling the world with his family in his own private airplane, an Embraer Phenom 100.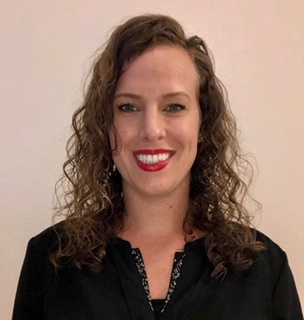 Elizabeth N. Partlow
Associate/Client Advisor
Elizabeth has an accounting and customer service background.
Education:
Bachelor of Business Administration in Accounting – University of Alaska
Masters of Business Administration in Finance – Louisiana State University
Personal:
Growing up, like most young kids, Elizabeth wanted to be a professional athlete; a soccer player. That all changed though, when she took her first accounting class during her junior year in high school. She had always been a numbers person, but during that class, she learned to love them even more. Elizabeth is studying to become a CPA. In an alternate universe, she would have been a food blogger, traveling to many countries, enjoying the culture and cuisine.